Description | Download | Changes | Home
tetris1k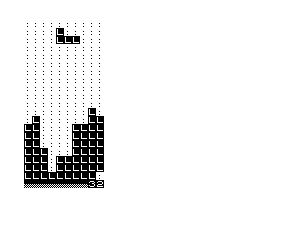 tetris1k is a version of Tetris which runs on an unexpanded 1k ZX81. (It should also run on 16k machines, and any ZX81 emulator.) It's a rather limited version but isn't too bad.
I entered an earlier version (which lacked scoring) in the 2002 Minigame Compo, where it finished 19th out of 62 entries.
---
It's available here as tetris1k.zip.
---
Unlike the version entered in the Minigame Compo, this version has a simple lines-cleared score indicator which appears when you clear your first line.
---
Last updated 2004 May 15